Welcome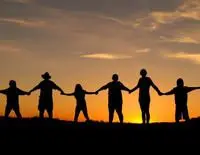 Santa Ana Community Counseling offers a range of counseling and therapy services to the diverse and eclectic people who live, go to school and/or work in the City of Santa Ana and surrounding communities, such as Orange, Tustin, Garden Grove and Anaheim.

We have chosen to locate here for a number of reasons:

* We love the eclectic and diverse people who choose to live and work here!

* The services we offer for individuals, couples, families and groups dovetail with the broad ages, cultures, ethnic backgrounds and lifestyles enjoyed by our clients, friends and neighbors.

* We're easy for you to get to... freeway friendly for Newport Beach, Irvine, Central and North OC and less than 5 minutes from downtown Santa Ana and Orange, right off the 55, 5 and 22 freeways. Life can be difficult enough - getting to therapy shouldn't make things any more challenging!
If you're looking for extra support and guidance through a challenging situation or you're ready to move in a new direction in your life, we look forward to working with you to support your finding the solutions and life you're looking for.

Please call or email us for a confidential individual, couples or family therapy consultation today.
We are committed to your privacy. Do not include confidential or private information regarding your health condition in this form or any other form found on this website. This form is for general questions or messages to the practitioner.